Jillani Glass is an aspiring Glass Processing company with professionals
having years of experience in glass product industry.
The company has at its disposal a competent and dedicated team of CEO, professionals, managers and associates who are well qualified and experienced to professionally execute any glass processing products or aluminium fabrication works we undertake. Moreover, Jillani Glass is proud to be a sister concern company of Chawla Group, which is esteemed and well known among one of the largest group of companies in Pakistan.
we have always worked hard to give our customers personalized solutions and to create new possibilities for them. The substantial investments we have made in recent years and our employees high level of expertise make it possible for us to give the most complex parts to meet our customers specific needs. Our reputation for excellence is based on quality and innovation.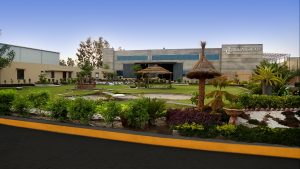 Our Aluminum & Glass Company has proved its capability in supplying the versatile and practical solution for the demanding architects. Our services include Tempering, Polishing, Glass designing and many more. We're always ready for customers and a chance to show our superior customer service today and in the future.
HEALTH, SAFETY & ENVIRONMENT POLICY STATEMENT
It is the policy of the company to provide and maintain a safe and healthy working conditions, equipment and system of work for all employees and other people who are working on our behalf? The company shall also provide such information, training and supervision as they need for this purpose. The management of Jillani Glass is highly committed and accepts the responsibility for the health and safety of people who may be directly affected by our activities.
The allocation of duties for safety matters and particularly arrangements will be complied in reference to company health and safety manual. The company also highly committed in protecting and continually improving variety of our working and local environments through communicating the policy to our employees to achieve a safer, cleaner, healthier and sustainable environment which will meet present and future legislative needs. This policy and objectives will be reviewed during management reviews and ensure the routine monitoring and measurement is done for continual improvement of HSE performance. We ensure the policy will be kept up to date as the company business changes in size and nature of product.